MultiWhite™ Glutathione + MultiVitamin Capsules
Formulation: 500mg L-glutathione,+ Multivitamin (See Supplement Fact Sheet)
Contains Vitamin A, B-6, B-12, C, D, E, Calcium, Iron, Zinc + Plus 15 More!
Contains 30,000,000 micrograms Gluta
Premium Quality of Glutathione
Take 1-2 Gluta Capsules Everyday For Great Results
30 Glutathione + Multivitamin Capsules per Bottle
100% Authentic
Formulation: 500mg L-glutathione,+ Multivitamin (See Supplement Fact Sheet)
Contains Vitamin A, B-6, B-12, C, D, E, Calcium, Iron, Zinc + Plus 15 More!
Contains 30,000,000 micrograms Gluta
Premium Quality of Glutathione
Take 1-2 Gluta Capsules Everyday For Great Results
30 Glutathione + Multivitamin Capsules per Bottle
100% Authentic
Hassle Free Returns
No-Questions-Asked, 30 Day Return Policy.
Fast FREE Shipping
All Orders Over P400 Ship FREE
Secure Checkout
SSL Enabled Secure Checkout
COD & Cards Accepted
Cash On Delivery & All Major Cards Accepted

Buy In bulk
and save big!
P797
Per Bottle
When You Buy 1 Bottle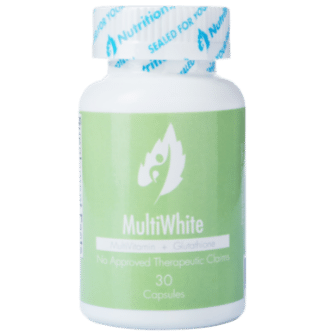 P664
Per Bottle
When You Buy 3 Bottles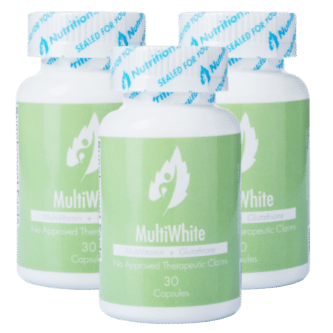 P598
Per Bottle
When You Buy 4 Bottles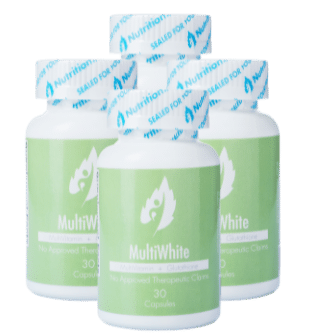 P558
Per Bottle
When You Buy 10 Bottles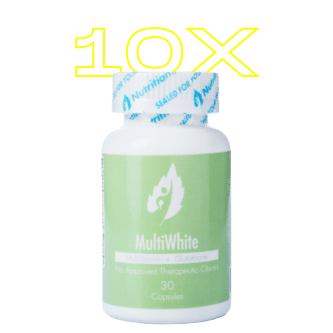 P532
Per Bottle
When You Buy 15 Bottles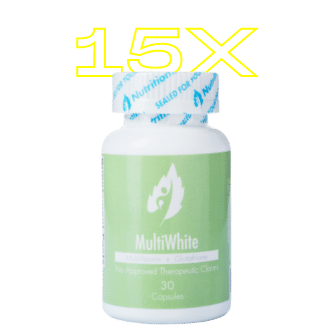 P499
Per Bottle
When You Buy 32 Bottles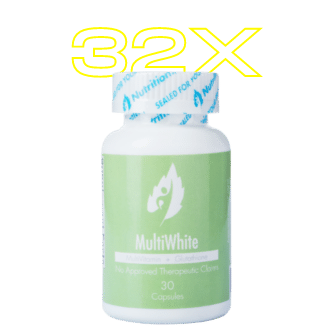 P479
Per Bottle
When You Buy 100 Bottles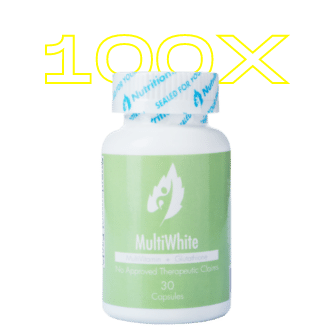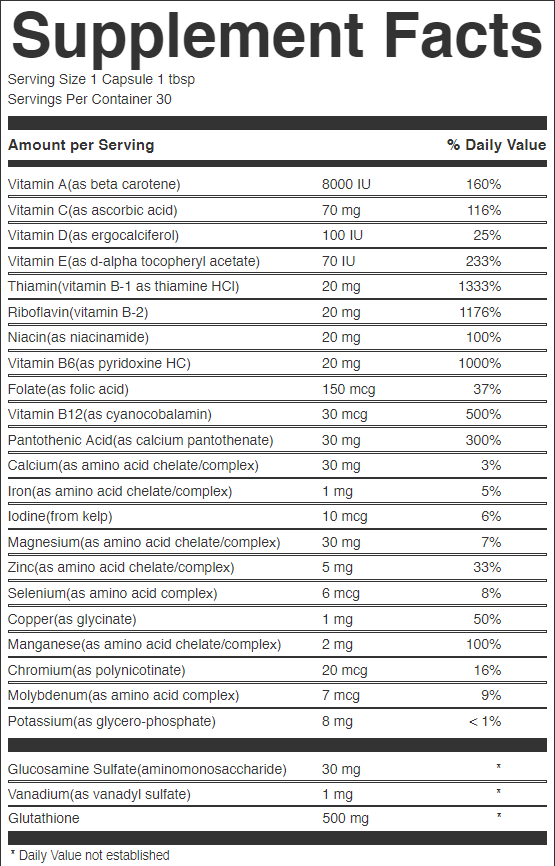 our most powerful capsule
multiwhite™
MultiWhite™ is the combination of a powerful glutathione and a daily multivitamin providing the most powerful capsule that we produce.
Multiwhite™ is our  best selling multivitamin and the results speak for themselves! People all over the Philippines are seeing real results with Multiwhite™.
No more taking multiple pills for your overall health and skin health, just one MultiWhite™ is all you need. When combined with our best selling NutriWhite™ capsule, taking each once per day you have a powerful glutathione and overall health program that will be sure to make you feel and look your best.
When speaking with our customers about what they wanted in a whitening supplement we had many requests to improve our best selling NutriWhite Glutathione capsule by adding a multivitamin and thus MultiWhite™ was born! MultiWhite™ Combines the skin lightening power of Glutathione with the convenience of a daily multi-vitamin to keep you feeling healthy. For best results Combine a MultiWhite™ tablet in the morning 30 minutes before breakfast with a NutriWhite™ Glutathione + Vitamin C tablet 30 minutes before dinner for optimal results.
We designed Multiwhite™ to be effective as fast as possible, which is why we offer a 30 day No-Questions-Asked Money Back Guarantee. Multiwhite™ Combines the antioxidant whitening power of Glutathione with the power of L0Carnite to create a 1 - 2 punch to help you achieve your goals!
Try it risk free for 30 days and see what a difference Multiwhite™ can make for you!
Glutathione Capsules: A Powerful Antioxidant
Glutathione is one of the most powerful antioxidants and is naturally produced by our liver. It is found in many of the healthy foods you eat such as spinach, tomatoes, oranges, broccoli, and some meats. It has free radical and toxin busting powers and it is often called the master antioxidant because of this.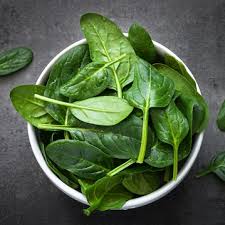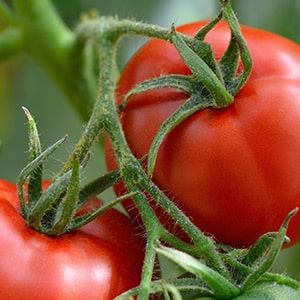 Glutathione also helps repairs the cells in our body and can get rid of harmful toxins caused by stress, lifestyle choices, and aging. It can also boost the immune system and help fight off illnesses.
Aside from boosting your immune system, vitamin C also helps glutathione retain its active components.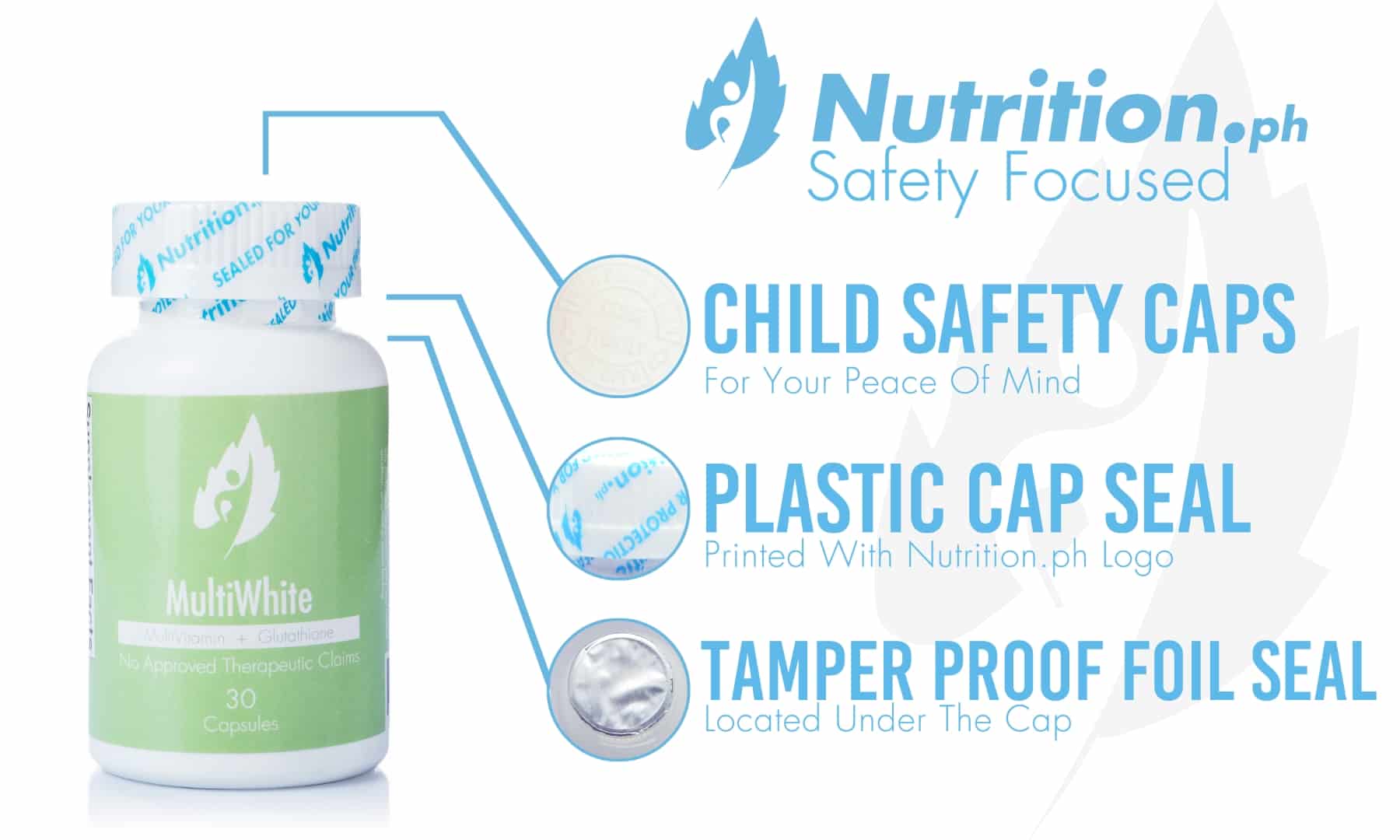 Frequently Asked Questions
Q: Are your products authentic?
A: Products are 100% authentic.
Q: How does your money back guarantee work?
A: Please visit our Money Back Guarantee for full details.
Q: Do you accept COD?
A: Yes. We accept COD to most areas of the Philippines.
Q: Where Is My Order?
A: Please visit our order tracking page to track your order
Q: Is This safe for ________?
A: Please consult your doctor before use if you are taking any medication concurrently, under any medical condition, pregnant or breast feeding.
Q: Do you ship outside the Philippines?
A: Not at this time.
Q: When Is The Best Time To Take?
A: 30 Minutes Before A Meal with 8-10 Ounces Of Water
Q: Is this OK for men?
A: Yes. It works equally well on men and women.
Q: I did a betadine test and it turned purple?
A: The fact that it changes color is proof that there is glutathione is present.
The purple color comes from the other ingredients in the Whiteloss™ formula.
Disclaimer
Always read labels before using products. Body chemistry differs from one person to the other, effectiveness and reactions may differ. Visiting a physician before using new products is highly recommended. If symptoms occur discontinue use and consult your doctor. These statements have not been evaluated by the Food & Drug Administration. This product is not intended to diagnose, treat, cure or prevent any disease.